Summer Sessions - Week 1
A bit about our plans for the first week of our Summer Sessions.
SUMMER SESSIONS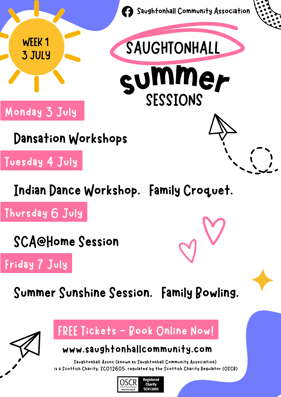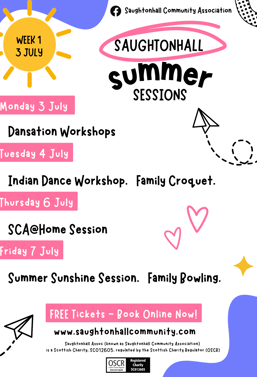 We've got lots happening in our first week. And it's all FREE! You can book tickets now for Dansation Workshops, Indian Dance, Croquet and Bowling: Book Your Free Tickets Here.
No tickets are required for our open sessions at the SCA Recreation Hall and grounds. Pop in and join us for our 'SCA@Home' activities on Thursday 6 July 1-4pm or our 'Summer Sunshine' session on Friday 7th July 10am-12pm.